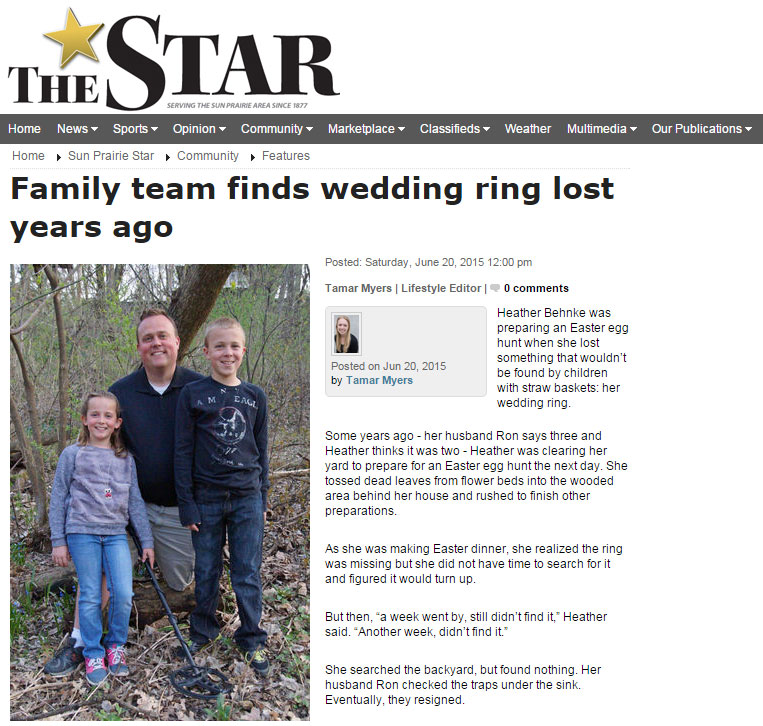 The Ring Finders were featured recently in the 6/19/2015 edition of the Sun Prairie Star. This was the first article that the kids were actually interviewed and they loved the experience. Another example of a Lost Ring …. Found.  Don't waste your time renting a metal detector, just give us a call. Here's a link to the article:
Here's a link to the original story, which was featured in the article:
More Lost Ring Stories
Interested in more Lost Ring Stories?  Check out our Lost and Found Ring Story Archive, Local Newspaper Articles featuring the Roekle Ring Finders or other General Interest Lost Ring Stories in the news from across the United States.