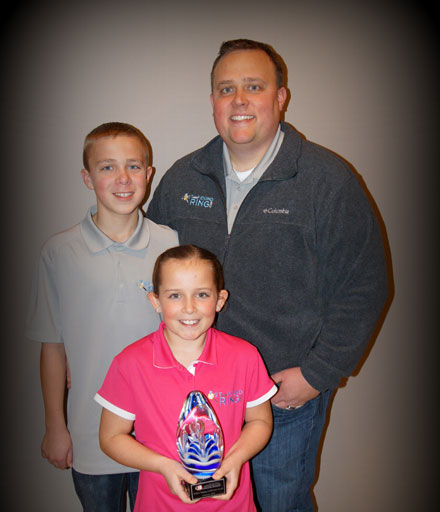 We were recently awarded the NBC15 Making a Difference Award.  What an honor it was to be named the Feb 2016 Making a Difference Award recipients.  Check out the full video piece that ran both on the 6:00 Evening News and The Morning Show.  John Stofflet did the feature based on one of our recent Lost Ring Stories: Lost Class Ring Found – Don't Ever Listen to Dad!.  In this story, we returned a ring to Roger who lost his class ring 14 years ago.  We found it while on another lost ring hunt.  We tracked him down and returned it to him on camera.  Also, in the feature video, John conducted an interview with Laura, a woman we helped find her lost ring in Castle Rock Lake: Lost Ring Castle Rock Lake – Newlyweds, Newly Lost Ring.  The whole experience was very humbling and one we will never forget.
Every Ring Has a Story
My hope is that through this publicity, we can help even more people.  I can't wait to see how many people watch the piece and think, "I wonder if they could find my ring?" and give us a call. In early 2015, the Wisconsin State Journal ran a story on one of our successful lost ring hunts. The article generated around a dozen calls from people who had lost their ring years ago and wondered if we could help. The number of years the rings were lost ranged from 1 to 8 years.  We were successful on 5 of them, which I think was pretty awesome.
What Will Your Story Be?
Have you lost your ring?  Do you have an idea on where and how it was lost?  If so, give us a call (608) 492-1070 and maybe you will be the next www.LostandFoundRing.com Success Story.
Successful Lost Ring Stories
We have been very successful in helping people find their lost wedding rings.  Check out our Lost and Found Ring Story Archive as well as Local Newspaper Articles featuring the Roekle Ring Finders.